Model Lineup
2015

Hyundai

Genesis Coupe

Coupe

2014

Hyundai

Elantra

Coupe

2016

Hyundai

Elantra GT

Hatchback

2015

Hyundai

Accent

Hatchback

2015

Hyundai

Veloster

Hatchback

2015

Hyundai

Santa Fe

SUV

2015

Hyundai

Santa Fe Sport

SUV

2016

Hyundai

Elantra

Sedan

2015

Hyundai

Accent

Sedan

2015

Hyundai

Genesis

Sedan

2015

Hyundai

Sonata

Sedan

2015

Hyundai

Sonata Hybrid

Sedan
Coupe

Hatchback

SUV

Sedan
Welcome to Ken Garff Hyundai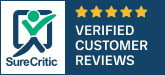 Ken Garff Hyundai - Salt Lake City Utah Hyundai Dealer

We appreciate that you stopped by Ken Garff Hyundai Utah today. As one of 40 stores within the Ken Garff Auto Group, we take pride in the fact that we have the experience and know-how to treat you the way you deserve. Your local Salt Lake City family owned and operated dealership is here to build repeat sales and support our local community. As a proud sponsor of the University of Utah and an active participant in food and blood drives, you can see we aim to be more than just a Hyundai Utah dealership. We're proud of the fact we've helped so many car new and used buyers from Ogden, South Jordan, Riverton and even as far away as the Denver Hyundai market. 

So many of our guests often have similar questions. Here's some of the most popular questions to help you be more informed before you stop in an visit us!

Q. Where can I get a good deal in a new or used Hyundai in Utah?

A.The best place to start is at our Hyundai dealership. We've got a great selection of new and used Hyundai vehicles in the Great Basin area. We're located at 717 So. West Temple, Salt Lake City, UT 84101.

Q. What kind of Hyundai vehicles do you have in stock?

A. If it's a US car or truck and Hyundai makes it, we'll have it in stock - but that's hard for us to do sometimes because we wind up selling them so quickly! Imagine you are an Ogden or Provo Hyundai driver, taking a drive through Salt Lake City to buy a beautiful new Hyundai Sonata or the all new Hyundai Veloster or the stylish Hyundai Genesis. You may be a University of Utah student looking for a great car like the Hyundai Accent or interested in a bit of off-road cruising with the Hyundai Santa Fe Sport or Hyundai Tucson. We also offer Hyundai's full luxury line up, including Hyundai Equus. Each vehicle fits into a different lifestyle and we know how to help you find the perfect new Hyundai car or SUV!

Q. Where can I get a good deal on a used car in Salt Lake City, Utah?

A. Ken Garff always has an extensive pre-owned vehicle inventory at our nearby Hyundai dealership in Salt Lake City, Utah conveniently just off the freeway from Ogden, Provo, and Denver. If you need a quality used car, truck or SUV, take a look online at what we have in stock or come by the dealership. We have something for everyone and would be delighted to help you stay on the road.

Q. Where can I get my Hyundai serviced if I need parts?

A. Not to worry, many customers feel the same way about taking care of the new vehicle. Ken Garff has an experienced Hyundai parts and service staff to help with any situation you may have. Once you have purchased your vehicle with us, we hope you come back for any routine maintenance. Salt Lake City isn't too far to drive from Ogden or Provo to get great service from a dealership that cares about our customers. Make a Hyundai service appointment online or feel free or order parts from our site as well. We are here to serve the entire surrounding area and invite residents of Draper, South Jordan or West Jordan as well!

Q. How can I get a used or new car loan?

A. This is one of the most common questions. Your ability to get a car loan depends on your credit score. the only way to tell if you can get a car loan is to complete our easy, fast and secure vehicle car loan application.

Q. Who is the General Manager of the Ken Garff Hyundai store?

A. That would be none other than Sam Jarvie. Sam has created an incredible buying experience at Ken Garff Hyundai and will help make sure buying your next vehicle is easy and pressure free. When you visit, be sure to say hello!

Have more questions? Contact Ken Garff Hyundai Salt Lake at 800-798-6109 and we'll help you right away! We look forward to seeing you.